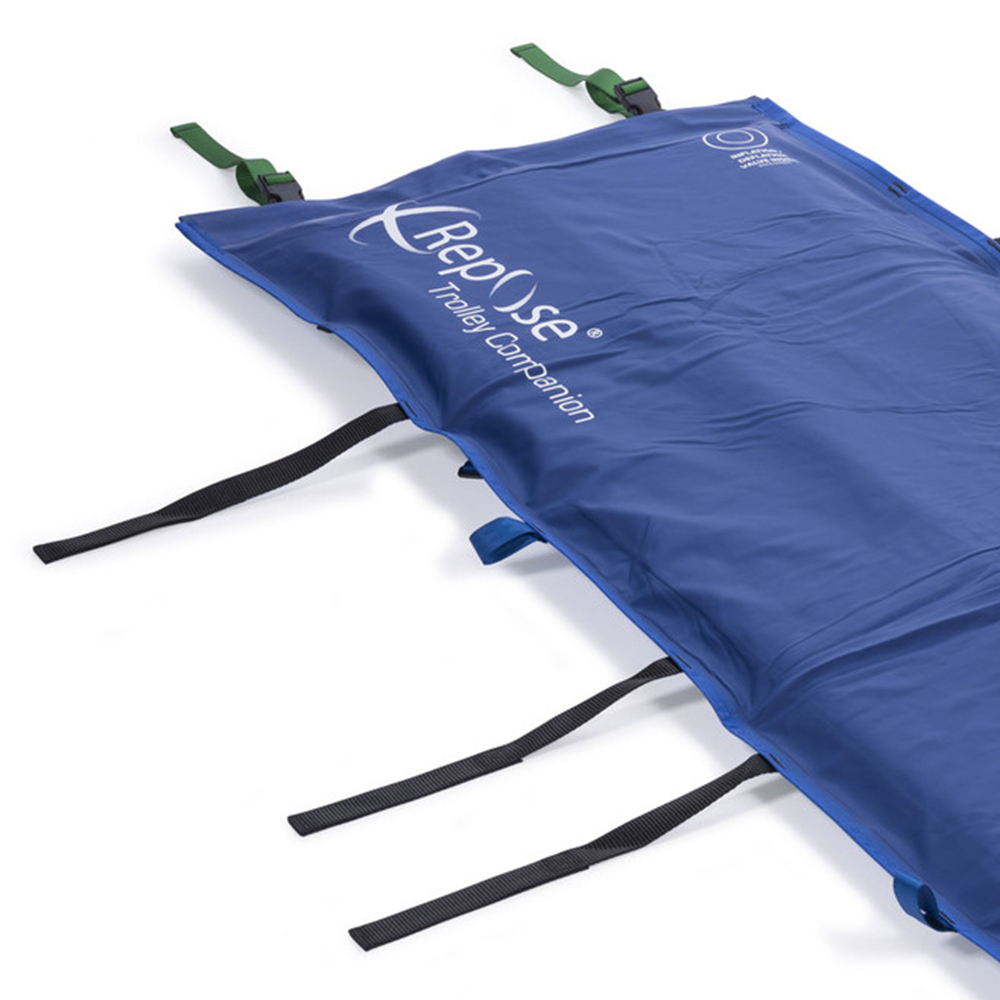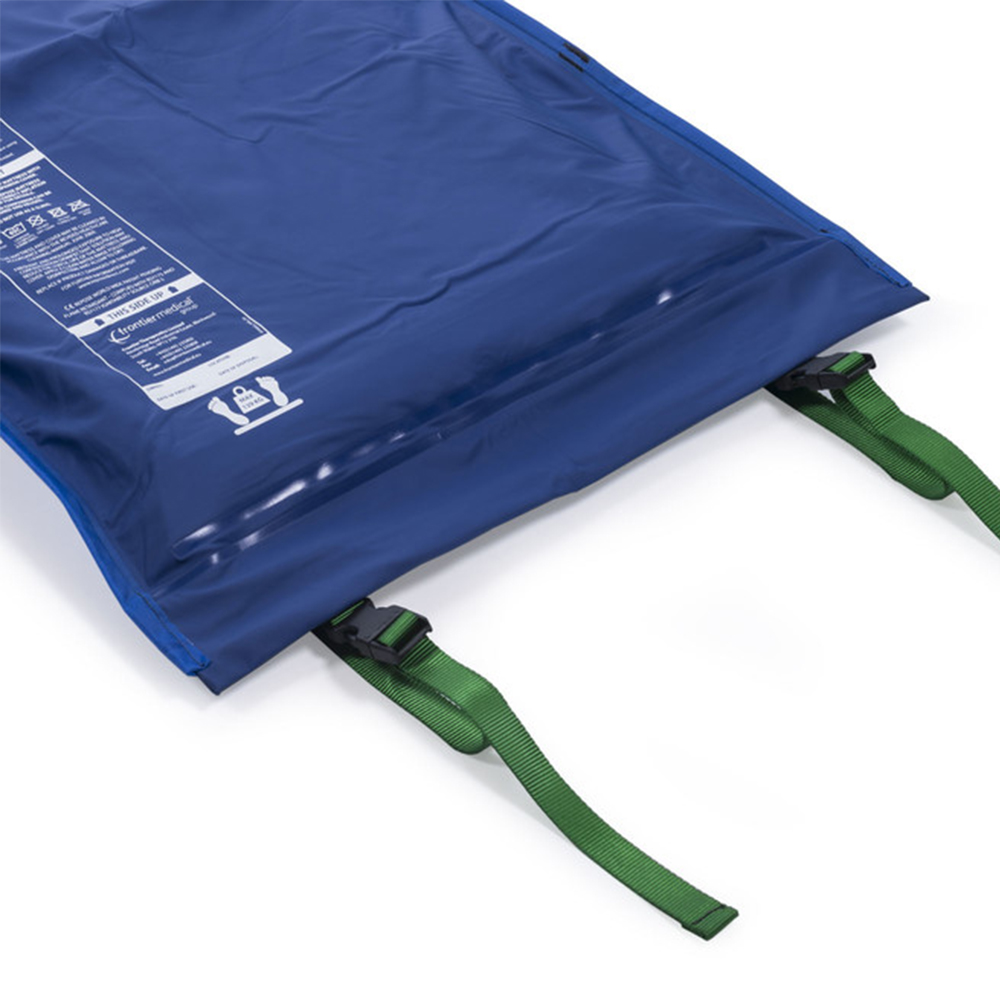 Repose Trolley Companion
Repose Trolley Companion is a unique device that moves with the patient, combining effective pressure redistribution and safer lateral transfers.
Repose Trolley Companion
Repose Trolley Companion is a unique device that moves with the patient, combining effective pressure redistribution and safer lateral transfers.
'A logical solution to lateral transfer' – Rather than move the patient from one surface to another, move them together.
A patient is likely to experience a wide variety of support surfaces throughout the journey from admission to discharge – some may provide adequate pressure redistribution but typically, most will not.
In addition, the transfers between surfaces may cause pressure damage due to the friction and shear forces exerted in many lateral transfer procedures.
Downloads
Repose Companion Brochure
Repose Surface Solutions Brochure
Repose Product Range
Repose Cleaning Instructions
Repose Patient Leaflet
FEATURES
• Low Air technology distributes weight evenly and doesn't lose its shape
• Reduces shear and friction forces associated with lateral transfer.
• The patient is always protected by an effective pressure redistributing surface
• Saves time and effort during the lateral transfer process
• Avoids expenditure on transfer products such as slide sheets
• Corner retaining straps fit securely to any support surface
• The zip has an integral cover flap for added protection against fluid ingress
• The cover can be wiped down or machine washed at 60˚C Repose can be cleaned and reused

Repose is supplied with a 3 year warranty as standard.
VAT exemption (UK only)
There are strict laws governing VAT (Value Added Tax) exemption to registered disabled people in the UK.
Please check with your local VAT office or follow the links from our ARE YOU ELIGIBLE FOR VAT EXEMPTION
NOTE - Specifications may change at the manufacturers discretion.
Any changes will be updated accordingly and no orders will be processed without prior notification.
All orders are subject to Easy Care Systems Ltd Terms and Conditions.
Assessments and site surveys subject to area restrictions.
Specification
Contents: 1 x Repose Trolley Companion & 1 x Small Pump
Inflated Dimensions: L 2000mm x W 615mm
Max Patient Weight 139kg
Delivery
We will make delivery of any products ordered by you using the Royal Mail, Parcel Force or the Home Delivery Network (HDNL).
The majority of our deliveries require a signature at the point of delivery. Please ensure that someone is available to take delivery and provide a signature. If no one is available then a card may be left asking you to contact your local Royal Mail, Parcel Force or HDNL office to arrange collection. It is your responsibility to arrange this collection directly in liaison with the delivery provider as appropriate.
Returns
We will confirm that we have received your returned goods. After receipt of your goods we aim to issue refunds within 14 working days. The cost of your product will be refunded to the credit/debit card used to make the purchase or we will BACS your payment to an account specified by you or we may send you a cheque. Please note refunds take 5 working days to clear from the point of processing.
Customers who bought this also bought
Order Online
or Call Us for Help
with making an order or if you need some advice